2014 Workshops & Seminars Schedule

Français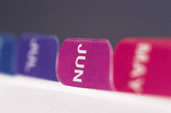 Home > Workshops & Seminars
Lean Flow Technology
The Lean Flow Technology education program provides an adapted solution to each company to dominate their market shares and increase profitability while freeing up working capital.
---
Lean Flow Mapping (VSM)
Lean Flow Mapping (VSM) is a fundamental tool to see and understand the whole of materials and information flows with for objective identifying the non value-added activities, and eliminating them.
---
Other Seminars & Programs Training :
Lean Office & Administration,
Statistical Process Control,
Design / Process FMEA,
SMED (Single Minute Exchange of Dies), OMED, OTED,
Kanban & Pull Systems,
Process Flow Optimization with eVSM Software,
The 7-Steps Problem Solving, 8D Process.
---
For more information, please contact us :