Français
Lean Flow Technology
Measurable Results
Results are immediately mesurable :
Optimized materials & information flow,
Improved total product cycle times,
Reduced Customers response times,
Production to Customer demands - Not to stock,
Reduced cost of inventory - Raw-material, work-in-process & finished goods,
Reduced non-quality costs,
Improved employees skills,
... Increased Customers Satisfaction & Retention.

Learn more about Lean Flow Technology ...
---
Real Examples & Real Results - Process Flow Optimization :
| | | | |
| --- | --- | --- | --- |
| Aerospace Products & Equipment | Before LFT | After LFT | Result |
| Total Lead Time (Days) : | > 30 | 16 | 47% |
| Work In Process Inventory (# of Parts) : | > 200 | 115 | 43% |
| On-Time Deliveries : | < 20% | 100% | 400% |
| Productivity (# of Parts / Employee / Day) : | 9 | 20 | 122% |
| | | | |
| --- | --- | --- | --- |
| Aerospace Products & Equipment | Before LFT | After LFT | Result |
| Total Lead Time (Days) : | > 16 | 2 | 87% |
| Work In Process Inventory (# of Parts) : | > 230 | 60 | 74% |
| On-Time Deliveries : | < 30% | 95% | 217% |
| Productivity (# of Parts / Employee / Day) : | 75 | 120 | 60% |
| | | | |
| --- | --- | --- | --- |
| HVAC Products & Accessories | Before LFT | After LFT | Result |
| Total Lead Time (Days) : | > 5 | 1 | 80% |
| Work In Process Inventory (# of Parts) : | > 60 | 18 | 70% |
| On-Time Deliveries : | < 35% | 97% | 177% |
| Defect Rate : | 4% | 0.3% | 92% |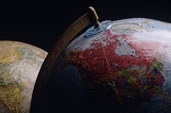 | | | | |
| --- | --- | --- | --- |
| Mechanical Industry | Before LFT | After LFT | Result |
| Total Lead Time (Days) : | > 35 | 5 | 86% |
| Work In Process Inventory (# of Parts) : | > 1250 | 150 | 88% |
| On-Time Deliveries : | < 60% | 99% | 60% |
| Productivity (# of Parts / Employee / Day) : | 39 | 70 | 80% |
Real Examples & Real Results - Information Flow Optimization :
| | | | |
| --- | --- | --- | --- |
| Spare Parts Distribution - Orders Entry Process | Before LO | After LO | Result |
| Orders Entry Lead Time (Days) : | > 7 | 2 | 71% |
| In-Process Orders (# of Orders) : | > 210 | 22 | 90% |
| On-Time Clear & Zero-Defect Orders : | < 89% | 99% | 12% |
| Productivity (# of Orders / Employee / Day) : | 14 | 27 | 93% |